Creating digital continuity across systems is a common challenge, which is why we developed TECHNIA Integration Framework to simplify the integration of cloud or on-premise installations of 3DEXPERIENCE with other enterprise systems.
What Is Integration Framework?
Built on modern technologies, industry standards, integration principles and best practice from first-hand experience of running 3DEXPERIENCE integration projects, Integration Framework is a scalable and sustainable solution that enables you to seamlessly connect 3DEXPERIENCE to any other Enterprise systems. We also offer a number of pre-built connectors for speedy deployment, such as Jira to 3DEXPERIENCE and SAP to 3DEXPERIENCE.
A Supported Software
A software product fully supported and upgradeable, that integrates enterprise applications based on industry standards such as JMS, AMQP and web services, and is scalable to meet the largest implementations.
A Development Toolkit
Offers simple configuration capabilities for setting up new integration use cases, and provides advanced capabilities to further extend Integration Framework use cases without customization.
A Framework
Proven architecture and framework perfect for configuring and developing integration use cases. Best practices built in from our years of experience with customer integration projects.
A Modern Technology
Based on modern technologies and integration standards, with pre-built connectors available for 3DEXPERIENCE to SAP, JIRA and Dynamics, enabling smooth integrations with other enterprise systems
Helping to Solve Your Integration Challenges
Connect your 3DEXPERIENCE Platform to any other enterpise system with extensive configuration capabilities
Supports multiple integration techniques like WebServices (SOAP and REST) and Messaging (JMS, AMQP, NativeMQ).
Sustainable Solutions On Prem and Cloud
System upgrades can drive extra cost and a solution matching the new version could be required
Ability to continually monitor integration jobs to minimise instability and maintain application server performance
Pre-built Connectors available for quick integration deployment - JIRA, SAP, Dynamics
Reduce cost and complexity for your enterprise integrations to PLM systems with TIF. Operations can be costly due to ineffective error management​
System upgrades can drive extra cost and a solution matching the new version could be required. TIF provides supported software that plugs into and scales with your enterprise architecture.
Solving PLM Integration Challenges For Our Customers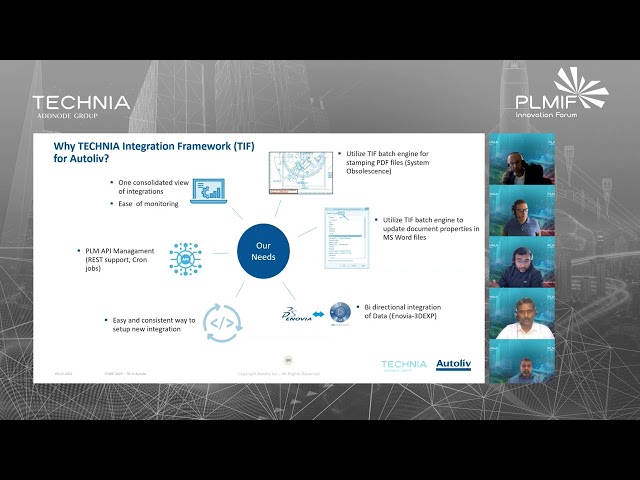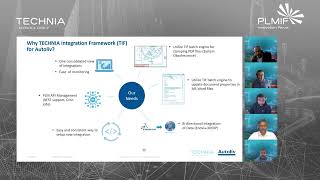 3DEXPERIENCE Enterprise Integrations in action at Autoliv
Hear from Autoliv about their 3DEXPERIENCE enterprise integration journey: What were their challenges? How did they choose tools, and why? What has their experience been like so far with TECHNIA and Integration Framework? And what plans do they have for the future of their integration landscape?
Admin UI Provides Full Control
Maintenance​
Search transactions

​

Stop / pause integrations

​

Error tracking and follow-up

​

Resend / process failed integration jobs

​

Track resources and scale up in time

​
Statistics​
Usage statistics per integration

​

Current processing integration jobs

​

Success / error rates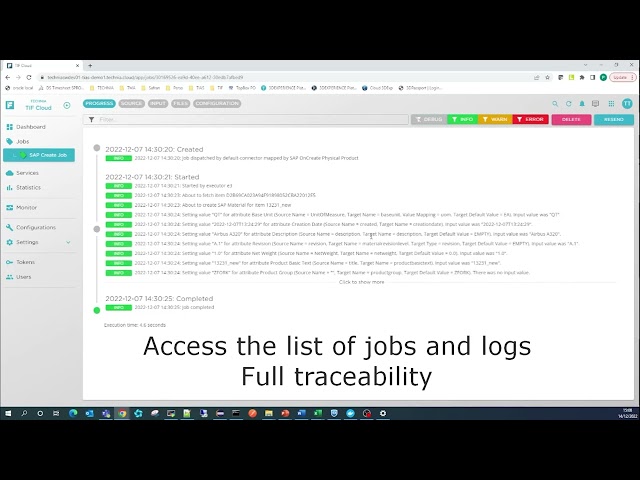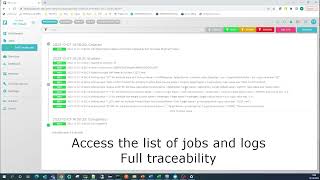 Integration Platform as a Service (iPaaS) for 3DEXPERIENCE Cloud
With many businesses moving to the Cloud – and the fast evolvement of the 3DEXPERIENCE Cloud EIF – TECHNIA Integration Framework is also available as a cloud iPaaS: A SaaS Integration Tool enabling you to quickly and easily connect 3DEXPERIENCE Cloud to other enterprise systems.​
What Our Customers Think....
"Our products are used only once – in the case of an accident – and then they have to work. At the same time, the automotive industry is very tight in terms of profitability and efficiency. So, we're looking for efficiency in every aspect."
"We are very happy with our program progress and our selection of TECHNIA as a strategic partner."